Frequently Asked Questions
Interested in the healthcare recruitment services offered by The Nightingale Placement Agency (TNPA)? Here are some frequently asked questions regarding our specialized approach to working with potential staff and clients. Find out how TNPA can help you succeed in healthcare recruitment.
What types of healthcare positions do you typically recruit for?

A wide range of healthcare positions are available with us, including Healthcare Assistants, Registered Nurses, and Social Workers. Additionally, we offer some roles such as dairy farming, maintenance, etc, but our main focus is healthcare. Our goal is to make a positive impact
Can TNPA Process My Work Permit?

Of course, at TNPA, we also selects people from abroad and assists them in obtaining a work permit. By doing so, TNPA is able to recruit a more diverse range of overseas talent, giving people from other countries the opportunity to work in Ireland.
What Is Your Process For Sourcing And Selecting Healthcare Professionals?

Our healthcare staff is verified by having the appropriate certifications and compliance in place. It also inspects our healthcare facilities to ensure compliance with applicable regulations. We are proud to have a high level of safety and quality assurance for our patients. This allows us to provide the best care to all who seek it.
How Do You Verify Healthcare Staff' Qualifications And Experience?

Our healthcare professional selection process is finely tuned. We define your needs collaboratively, source from a broad network, screen rigorously, and interview thoroughly. Shortlisted candidates match skills and culture, with credentials verified. You receive a curated selection, and we maintain constant communication for seamless integration. Our aim is impactful healthcare staffing.
A Career Hub for Healthcare and Multi-Industry Talent Acquisition
Nightingale also has clients outside the healthcare industry. We also have clients in other sectors such as agriculture, finance, and logistics. Even though our primary focus is healthcare, we also strive to recruit those who wish to pursue careers in other fields. We believe that having a diverse range of clients allows us to better understand the needs of our clients and develop innovative solutions for them. We are always looking for ways to expand our reach and provide comprehensive services to our clients in different industries.
The Sernitycare Homes in Nightingale provide home care services for adults and children with special needs. As a facility, we are committed to providing quality care in a safe and secure environment. In order to provide the best care for our clients, our staff is highly trained and experienced. Our goal is to treat every client with respect and dignity.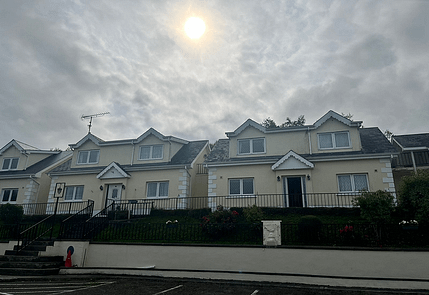 Make Contact with us Today
Our team of professionals is dedicated to providing you with the best caregiving service. Join our community today by scheduling an appointment and learning more about us.